Personal Consultation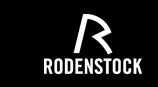 ImpressionIST from Rodenstock - the ultimate experience once your spectacle prescription has been determined!!

Here at Alta Opticians we pride ourselves in the measuring and fitting of Multifocal lenses; the demands of our customers are increasing all the time.

ImpressionIST takes this fitting to a whole new dimension!!

Alta Opticians and our partner RODENSTOCK have come together to bring you, the spectacle wearer, the first-class product quality that you expect from us, but also a whole new special purchasing experience.

ImpressionIST from RODENSTOCK is a highly sophisticated 3D mirror centration system, that allows us to measure your new spectacle frame/spectacle lens combination in a fast ultra reliable way. All you, as the wearer, need to do is look into the mirror with your usual head and body posture and let us do the rest!! There is no need for contact with any measurement attachments.

A special stereo camera system, inside the mirror, ensures that all the lens fitting values are determined simultaneously in one shot!

Alta Opticians and RODENSTOCK offer, you, the ultimate visual performance in Progressive lenses with Free Form!
Couple this with the assistance of ImpressionIST, the following specialist data needed for Free Form, can be measured giving you that ultimate visual experience!
NOW WITH Rodenstock DNEye®!! Never before have Multifocal lenses been this comfortable, taking sharper vision and higher contrast to a whole new level of performance; especially noticeable when driving at dusk.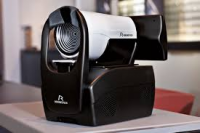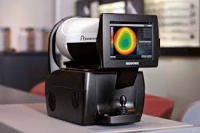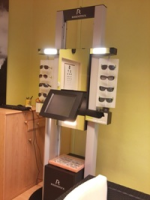 Specialist data:

Interpupillary distance (monocular)
Corneal vertex distance
Face form angle
Pantoscopic tilt
Centring data and frame dimensions



We invite you to experience ImpressionIST with DNEye® at ALTA Vlastina 2a, Praha 6, 161 00


An ophthalmologist can be consulted at
Alta s.r.o. Vítězné náměstí 9/817, 160 00 Praha 6, 3rd floor
Tel: 222 250 554
and
Alta s.r.o. Vlastina 2a, 161 00 Praha 6
Tel: 233 312 665
We perform Eye-Tests (by appointment only) at
Alta s.r.o.: Vlastina 2a , 161 00 Praha 6
please call: 602 477 428